Posted on February 21, 2013 by Rick Finch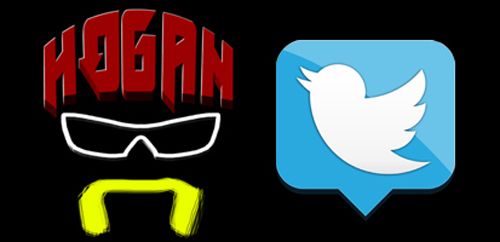 I've been cataloguing the tweets of the man known as "HH" for a couple years now.
Here are my 30 favorites, in no particular order.
– Just for the record,Bubba and I are NOT friends and never will be friends,we are NOT friends. HH
– What a great weekend and such a important week ahead ,a very exciting g time,greatness a service to people are the forefront,one lovetruthHH
– I have totally surrendered to the Universe. HH
– The Samoan people say,the train leaves and will always journey and keep running until it reaches it's final destination,some people will Fall off along the way and some new people will climb on during the journey but nothing will stop the train from reaching it's final Destination! This is so true,there have been so many people I thought were really friends that have fallen off the train but only a couple Are still on the train from day one and a few new people have jumped on that have turned out to be beautiful surprises,it's gonna be Interesting to see who rides the train all the way to the end with me! Much love much respect as always. HH4LIFE
– TNA IMPACT TONIGHT ,it's about to blow,I'm ready to kick ass and take names and break out the spray can and tag victims TNA dead HOLLYWOODHH
– I know @ViSalus will be upset but the truth is I always use 4 scoops instead of 2 scoops in every shake!So shoot me.HOLLYWOODHULKHOGAN4LIFE
– Closer to God than ever!!!! IAMTHATIAM, ,I AM THAT I'M. Love,Peace,Joy,Perfect Health,Greatness,Abdunance!!!! I AM THAT I AM. HH

– Nothing but respect for Kurt Engle,he's our leader,that's why IMPACT is in the fast lane and finally on track. HH
– (after misspelling "roster" in a previous tweet) How do u spell roster?I just woke up,funny as shi_. Sitting here going to the bathroom and still laughing. HH POOP
– When are the fans or the marks gonna realize I don't have anything to do with who gets fired. HH
– Had a great time in KC with my @Visalus family!It's amazing how helping other people has made those that were praying for a blessing into a Blessing themselves,what a transformation,from asking to becoming a blessing! That's beautiful! HH
– Visalus the company is deep breathing life back into our America HH4ViLIFE
– (re: his views on Mrs Beefcake) I've never called her a Jew,sorry haters. HH
@onlymortaldave Hulk, why are u.calling me a hater? I didn't do shit to u.
I said sorry hatersssss,I didn't call u a hater,what a rib. HH
– You MANIACS are really crazy,totally WACK !!! BUT COOL. HH
– I wish I could have done or become a big wave rider,like the big 50footers and also been a carasmatic lead guitar playerinACDC HH
– (re: Ultimate Warrior) He irrelevant and totally out of gas except for the few remaining warrior twitter marks,good luck with ur Great life Jim,I have said my last comment about this looser and his great life he's living.gag me with a spoon. HH
– Be happy be positive attract abdunance into ur life,friends,health,great relationships,financial freedom,it's an easy,choice,love or hate HH
– Meltzer will always be a mark when it comes to the biz brother. HH
– With all the craziness in the last year,personal,business,media,not to mention the last 5or6yrs,I've learned there so called set backs that We're thought to be so horrible were actually set ups for greatness to make the person I was MEANT to be not what people thought I was Supposed to be! The tomb stones turned to stepping stones that led to a good that doesn't prevent the better! I am who I was MEANT to be! HH
– I want to be PAPPA SMIRF brother. HH
– Beautiful day to be alive,2013is the year of countless blessings and a shift to greatness that includes love,service,health and no negatives Or haters to stop the unending flow of God and our universes greatness,please be in the flow so you don't live with lack,desperationorfearHH
– Goodnight HULKAMANIACS and jabronie marks without a life that don't know it a work when you work a work and work yourself into a shoot,marks
– Everything in your life,your money your health,your relationships,your big or little home,is a mirror image of the energy u put out,if your Not happy with your current lifestyle,you should raise your positive vibration,then look at the reflection of your life,negative,evil, Hateful attracts more of the same,positive,forgiveness,loving,attracts more of the same,you have a choice to be happy or hateful, HH Or to live in abdunance or always scrambling just trying to get by,the choice is a no brainer brother. HH
– I'm having some really evil nWo thoughts in my head that won't go away as of late. HOLLYWOODHULKHOGAN 4LIFE2sweet
– Iam so grateful for the shift of overflow that God threw into my life and humbled and ashamed by high school he said she said antics I let Myself get involved with yesterday.No more low vibrational people,thoughts,negative haters ever again!feels great to breath cleanairagain HH
– For all the ignorant haters that hate that I proved them wrong.bumpin after 8 back surgeries,suck it haters.
– Grateful for Gods plan that has turned setbacks into setups for greatness and huge blessings and bring the right people into my life at the Right time and helping me move away from the ones that live in fear of lack,limitation,want and ego identified,basically God is allthereisHH
– Insane Clown Posse much respect for keepin it real my brothers,much respect much love HH4Life
– Great Christmas,first one in new home with Jennifer and Brooke,grateful for life turning out to be so beautiful,the pendulum is swinging Back in the positive right direction now,no more negative people taking advantage of my tempoary ignorance,God is all there isdealwiththatHH
– VISALUS FIT KIT really rocks my world when you put the GO juice in the blender with the shake BROTHER!!!!!!!!!,then backwash the PRO,HH